Parker 85

From the photo above, there is not much to see that resembles the Parker 75, but wait until I have the pen taken apart.

Do you recognize the nib? Yes, it is the very same nib and feed assembly as that used in the early 75 FPs! Here is a closer picture.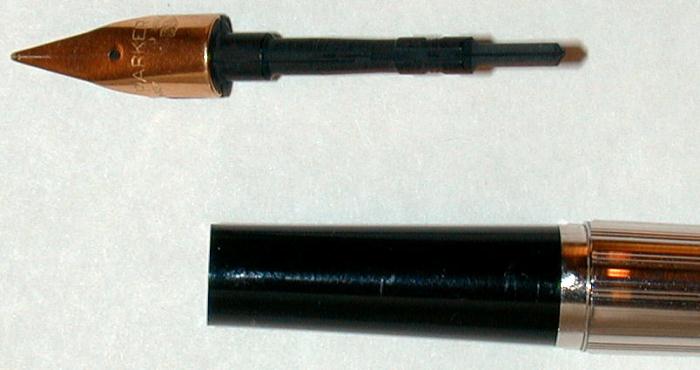 Patterns
These pictures were from a Parker product catalog from the late 1970s. Click on picture(s) with links to a separate page for that model.
Acacia in vermeil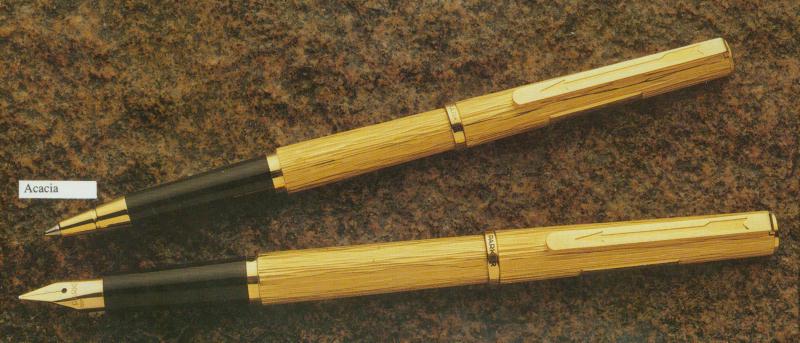 Acacia in sterling silver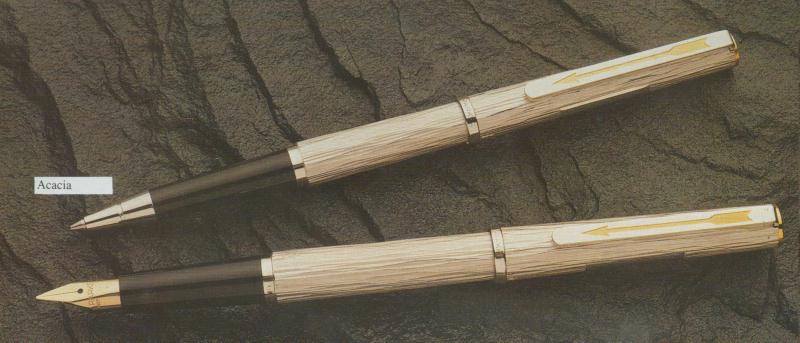 Florence in goldplate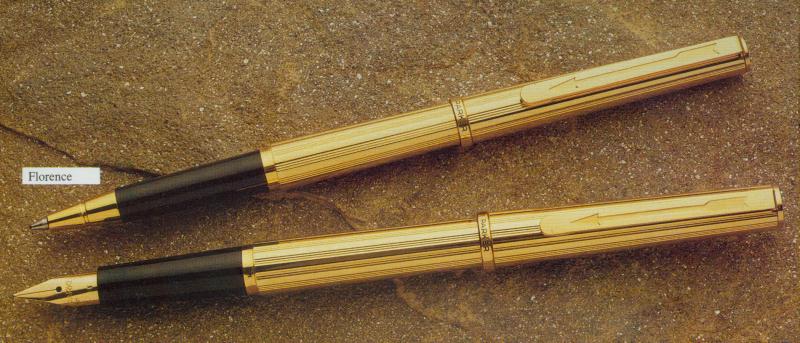 Florence in silverplate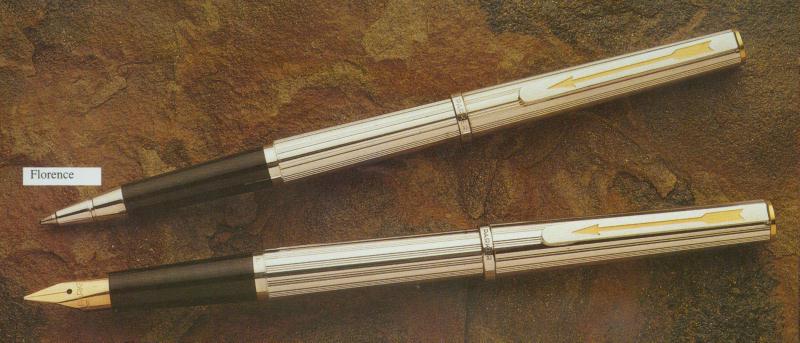 Vermeil bark pattern

I don't know what this model is called, but in the 75 it could be Ecorce. Please email me if you know the name of this pattern in the Parker 85 line. Hallmarks indicating the precious metal content can be seen in the close-up below.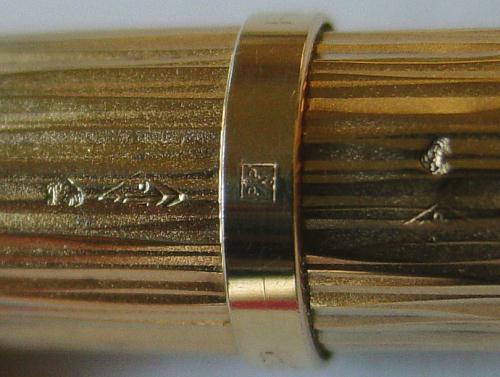 I don't have much on this series yet, but give me a little time as I flesh out the rest of this family.