Australia
In spite of the fact that Parker's manufacturing plant was never re-opened after World War II, several 75s exist with the inscription "Made in AUST". I am not sure exactly why but I have heard the theory that Parker did this to skirt around import duties that would be charged. The story goes that Parker would ship the pens as spare parts and have their repair station in Australia assemble them locally.
Here are the few examples I have seen.
Sterling crosshatch grid
Here is a close-up from a fountain pen. Sometimes the cap tassie had an embedded opal and rumors have it that these were done in limited numbers and were done as sales samples. Most cap tassies are unadorned.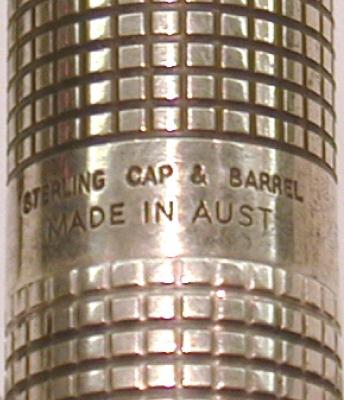 Update of July 15, 2006
Here is a BP version of the sterling grid 75.


Here is a close-up of the cap band.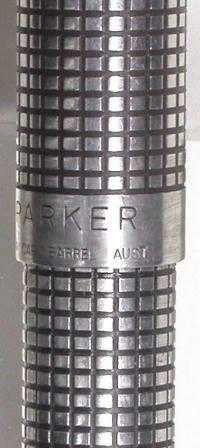 GP Imperial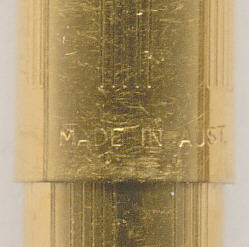 1988 Bicentennial issue
This French-made black laque 75 FP and BP set was released in 1988 to commemorate Australia's Bicentennial. What made it special was the opal placed on the cap tassie.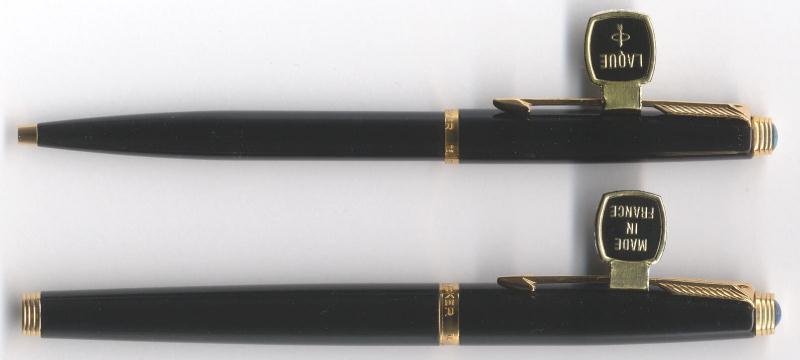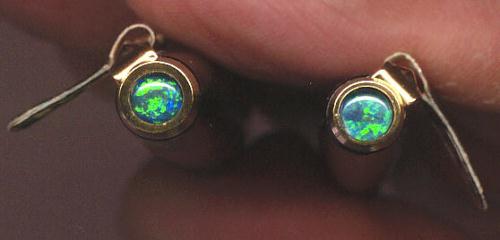 Papers included with this set attest to it being a special commemorative 75 issue from Parker.


This emblem decorated the box -

| | |
| --- | --- |
| Vermeil grid BP | Update of 05-22-2008 |
Here is a vermeil BP (goldplated not gold-filled).




The tassie is dished and the close-up of the cap band shows this BP has the AUST. inscription.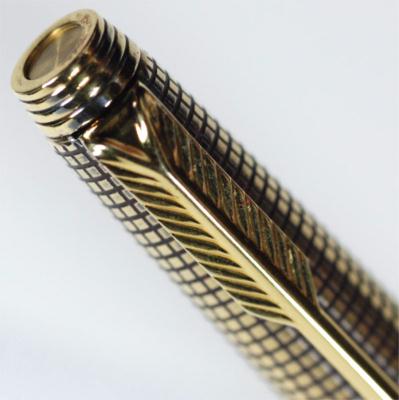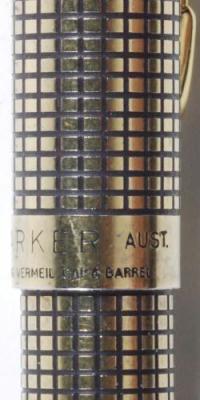 | | |
| --- | --- |
| Stainless Steel Flighter | Update of 03-31-2009 |

This is a normal Flighter Deluxe model in all respects with the thin gold band on the cap. The special feature can be seen just beneath the Parker name in the above picture. Here's a close-up showing the inscription AUSTRALIA, along the ends that show a tassie on the cap and an indented barrel end.