Description: Duofold Pearl & Black 3-piece set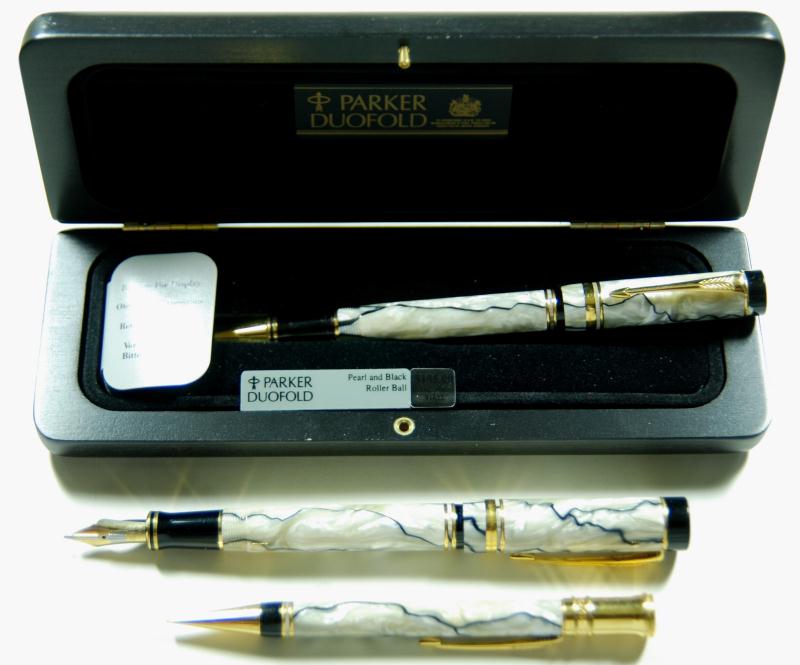 This Duofold Pearl & Black set consists of a Centennial fountain pen (larger FP than International size, 5.375 inches when closed) with 18K Medium nib, a rollerball (RB), and mechanical pencil (MP). The FP and RB were very lightly used, while the MP is new.
It is possible to buy Individual items. Naturally buying the 3-piece set gets the most discount (33%), but you may combine any two and discount the combined price by 10%.
Ask
MSRP
S120723-01A
PKC
3-piece set with original box for rollerball
$850
$1260
S120723-01B
PKC
Fountain pen only
$400
$575
S120723-01C
PKC
Rollerball only in original wooden box
$275
$385
S120723-01D
PKC
Mechanical pencil only
$250
$300
Visitors since July 23, 2012


Free counters provided by Andale.