Description: Malachite Green Laque BP
This is the hard-to-find malachite green laque 75 BP.


What appears as scratches in the above photographs are actually reflections of light. The pen has no defects whatsoever.
Tassie is dished as seen below.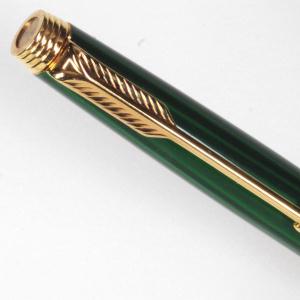 Condition is brand new but the pen is sold without box or papers.
.
Visitors since October 12, 2008


Free counters provided by Andale.