Description: Premier 1-Pen Desk Set
Price: US $450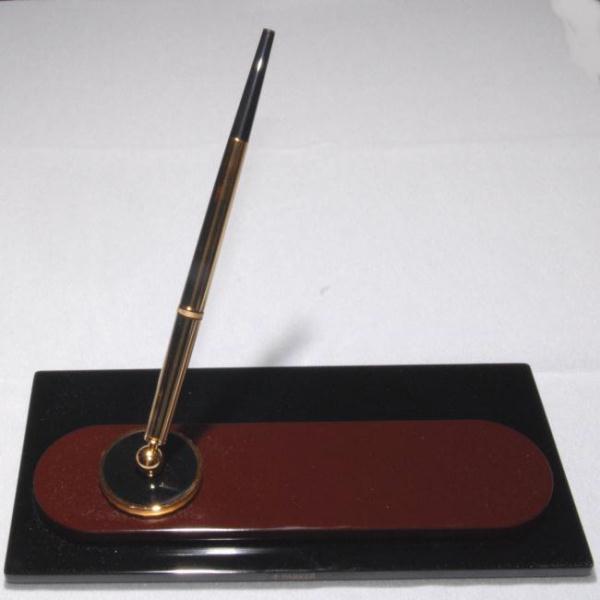 There was never a production desk set for the Parker 75s, but they did make them for the Premier. The desk set uses Japanese Urushi lacquer over brass, and Parker's own 1988 sales literature states that only a limited number were produced.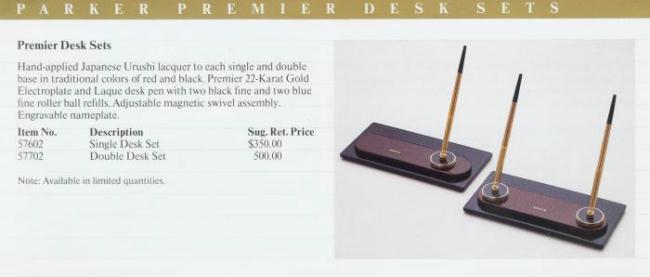 The complete package is shown below after removing the outer cardboard sleeve and top half of the box.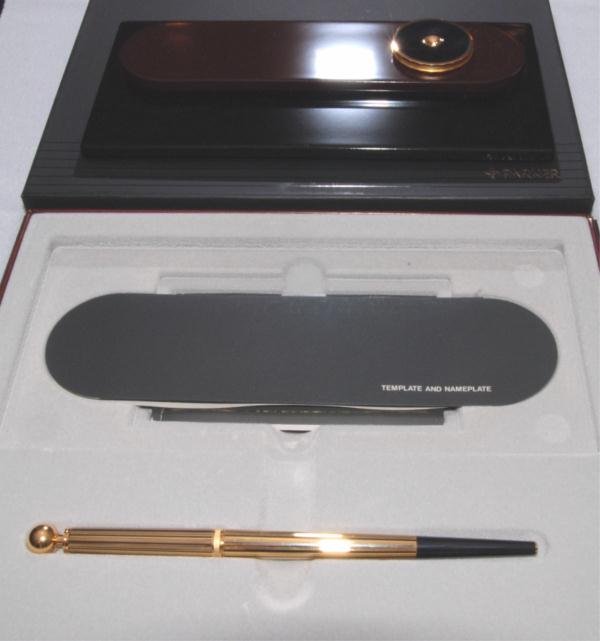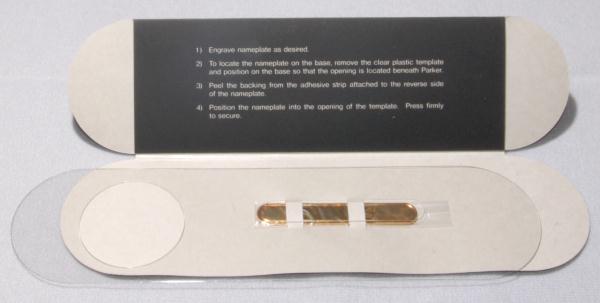 The contents are:
| | |
| --- | --- |
| | Rollerball pens and holder |
| | 2 rollerball refills |
| | Nameplate and plastic template |
| | Premier booklet |
Note that a fountain pen (FP) section will also work with this desk pen. In fact, the two-pen version of this desk set consists of one FP and one rollerball pen. I can sell you a new FP section, which are listed here.
Other versions are also for sale: brass prototype with 1-pen and 2-pens.
Condition is new, complete package.
Visitors since May 13, 2007


Free counters provided by Andale.