Description: GP Imperial BP desk pen

This is a goldplated BP desk pen the with the Imperial pattern of repeating groups of 5 lines and a gap. While new old stock, this is just the for pen and there is no papers or base. The base may be a simple block of aluminum, plastic or wood that fit the Jotter type of desk pens.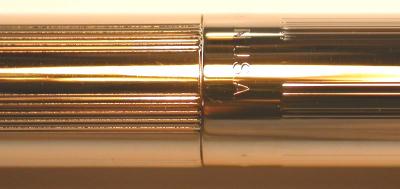 Visitors since May 12, 2003


Free counters provided by Andale.