Description: Parker Retirement FP+BP Set

Price: US $750

Offered here is a Parker retirement set given to W. E. Carpenter, which is inscribed on the cap band. The pens are the Parker 180 model with the fountain pen sporting the two-sized nib in extra-fine and medium, and a cap actuated ballpoint pen.

As you can see, the finish is reminiscent of the RMS Queen Elizabeth 75 FP limited edition, with the same stippled finish and greenish color. My guess is that it is made of the same reclaimed brass fittings. The RMS QE was never sold to the public in a 75 BP or 180 FP form.

On the cap is a plaque inscribed with "IN APPRECIATION" and George Parker's signature.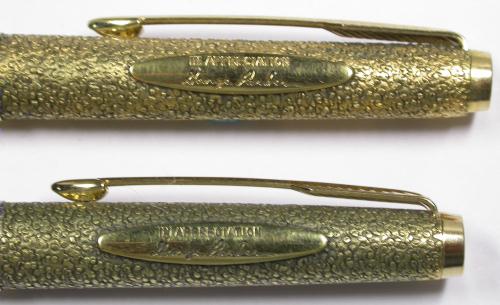 It comes in a beautiful wooden box with the Parker logo engraved into the top.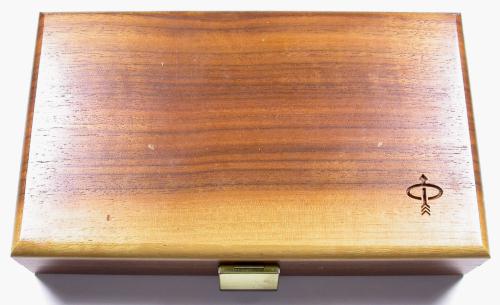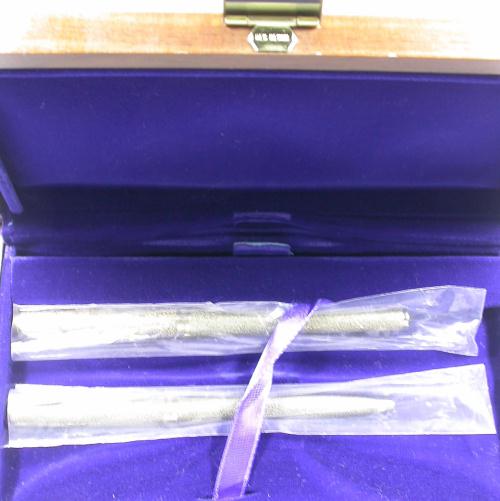 Condition is mint and appears to be unused.
Comparisons:
BP alone without the matching pencil or box attained a final hammer price of GBP 214. After adding the 17.5% buyer's premium, this BP cost GBP 251 or approximately $450.
Visitors since May 22, 2006


Free counters provided by Andale.