iPhone/Touch App - Chinese 12 Animal Zodiac
Added 02-02-2009
January 26th, 2009 marks the first day in the Chinese lunar-based new year of the Ox.

Happy Chinese New Year!
For those of you who have an Apple iPhone or iPod Touch, and want to impress your Chinese friends with your knowledge of the 12 animal zodiac, I found an interesting and entertaining application in the iTunes App Store. It is called the Twelve Animal Zodiac and it sells for US $0.99. You can see it using this iTunes link but you must have iTunes installed since this link will invoke it and then you may have to select the iTunes Store in the left pane.
Using this iPhone/Touch app you can determine the exact dates of new years to come or even in years past. And if you know your friend's year of birth, you can determine their Chinese zodiac animal and their traits, as well as their compatibility with others.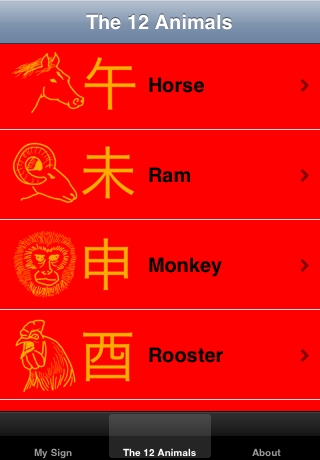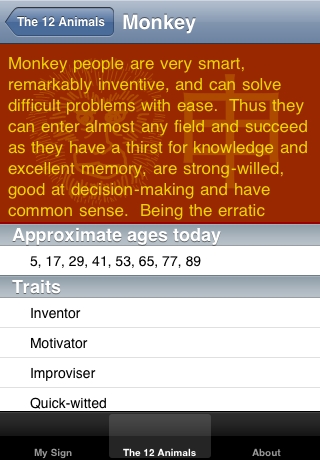 Or if your Chinese friend tells you his/her zodiac animal, you can zero in on their age, give or take 12 years. :-)

The iPhone and Touch are interesting mobile devices and they hold promise as a means to deliver updated Parker 75 reference material. Please let me know by email if you think such an application might be something that interests you in lieu of a hardcopy book with information that becomes outdated.