75 FP tool to assist in removing the cap tassie when replacing the slip clutch spring (MSlip) or FP inner cap (MFPIC).

By inserting this tool inside the cap, the tip prevents the FP inner cap from rotating when the tassie is being removed or tightened.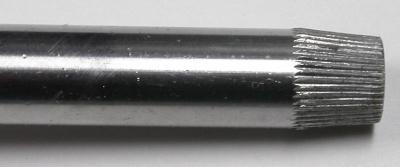 Using this tool makes it very easy to quickly disassemble and reassemble the 75 FP cap.
NB: The size of the wooden handle may not look exactly as pictured.